International Academies - Spain & Portugal

Talent is Genetics Effort & Opportunity...
Genetics: given to you by your parents Effort: what you give Opportunity: what we will give you
• High performance • Individual training • Training & matches
• Physical fitness test and evaluation • Specific position training in groups
• Nutrition, Recovery and injury prevention • Theoretical training

Durations available: 1 month through to Full Season
For more information please contact us
Our Philosophy
Comprehensive training for footballers in the aspects of Tactics, Techniques, Physical & Educational Values
Inspired by the football philosophy: Ball Control & Tactical Concepts
Tasks on Decision Making: The importance of cognitive tasks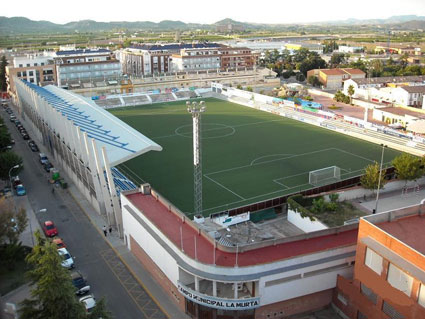 Course Content
High Performance
UEFA PRO Trainers and physical education graduates with experience in high performance
3 daily training sessions: Physical Preparation, Technical and Tactical Training, Team Training & Matches
Individual Training
Players undertake individual training sessions, tailored to meet their needs and special requirements.
Training & Matches
Additional training sessions with teams and competitive matches with clubs in the Spanish / Portuguese leagues.
Physical Fitness Test & Evaluation
Each player will participate in physical tests and be evaluated on an individual basis.
Specific Position Training in Groups
Groups of goalkeepers, defenders, midfielders, strikers.
Nutrition, Recovery & Injury Prevention
Sports nutrition programs, physical recovery protocols and sports injury prevention advice.
Theoretical Training
To complement the field training, analysis of videos, talks by professionals.
Accommodation
Full Board Residential

Education
A comprehensive selection of school & study programmes are also available.
Recreational & Cultural Activities
Attend football matches at FC Barcelona / FC Porto
City visits to Barcelona / Porto
Variety of leisure activities and excursions