Spanish Trials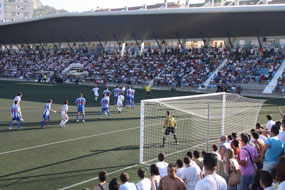 Trials - Pre-Season Aug 2019
Dates: Commencing 04 Aug 2019 - Valencia
As is often the case in the professional game, there is a huge turnover of young talent, we strive to maximize the performance and the opportunities of promising young players that have maybe been released / overlooked before they have fully developed.
We model our football philosophy on that of our location; the Mediterranean coastal region that stretches between Barcelona and Valencia.
Elite Level Coaching Programme including training and matches under the guidance of more than 25+ UEFA Pro A & B licensed coaches with representatives from clubs in attendance
Each player will be screened and tested to assess performance capabilities
Each player will be given position specific detail
Each player will be given Nutritional guidance
Each player will be given Lifestyle choices and guidance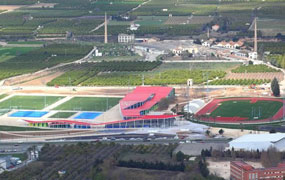 Facilities
Hotel Capacity for 60 players
Residence Hostel 30-40 players
Residence House 12-15 players
La Murta Estadio Capacity 9000 (2000 Seats)
Ciutad de l'esport Sports Complex (2 pitches) Paquito Coloma (2 pitches)
"When a young player is rejected by a club it has to be recognised that one person's opinion about a talented youngster should not stand in the way of a developing career.
We are looking to reopen the Pathway and give the footballer another opportunity"
For more information please contact us